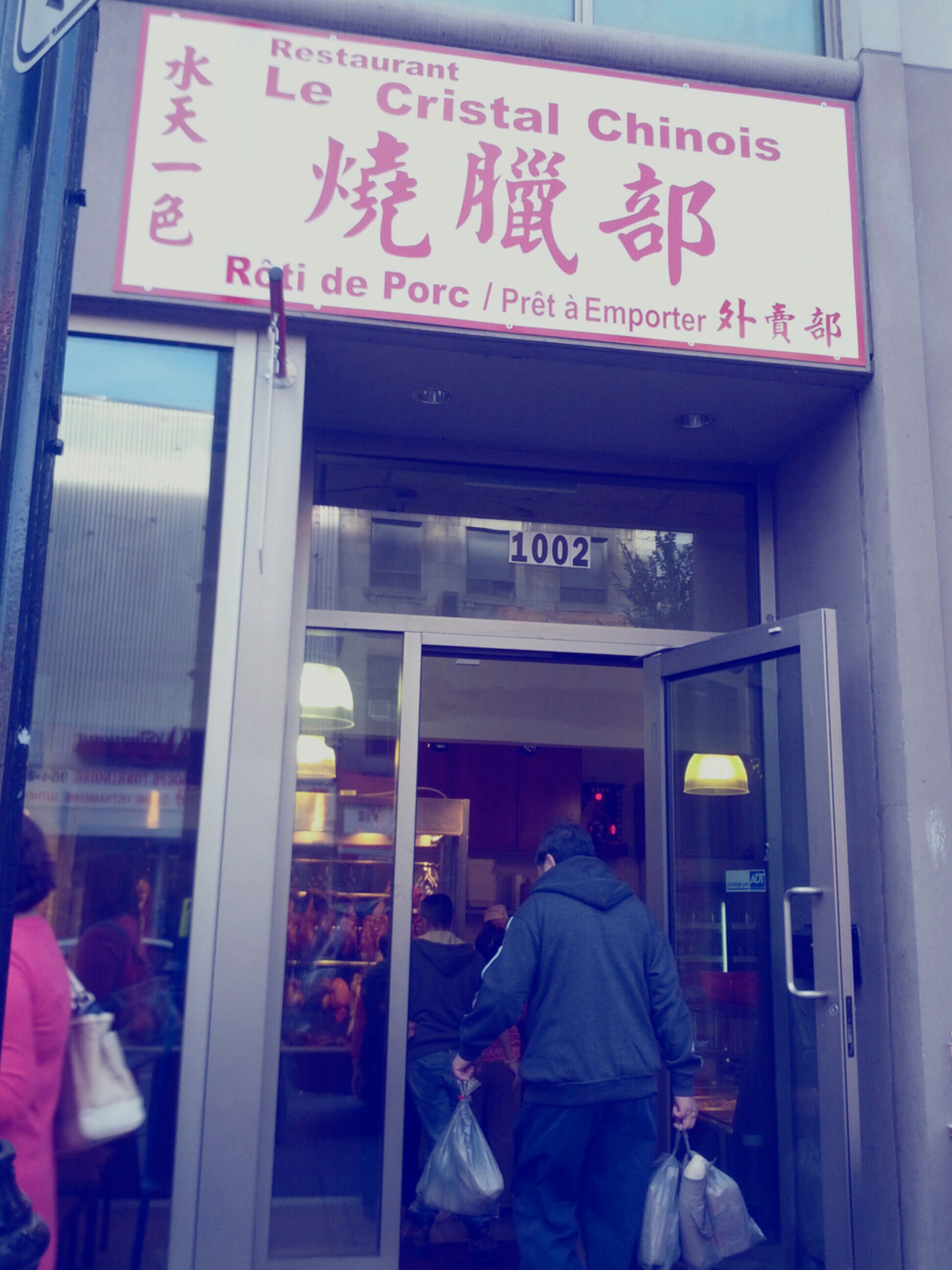 Was lunching in Chinatown today and stumbled upon a new siu mei shop on St-Laurent at the ground floor of the Swatow. Le Cristal chinois probably opened a few days or weeks ago.
Siu mei (BBQ pork, roasted pork / duck chicken) used to be my default lunch when I lived in HK. I'm always excited when something new opens in Chinatown.
I peeked inside and saw that they had rice boxes with a roast for 6$, only written in Chinese. Will try it out in the couple of weeks.